Posts for: June, 2014
By Howard D. Klein, DMD
June 23, 2014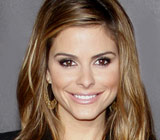 Maria Menounos, an independent filmmaker, actress, and co-host of daily entertainment news program Extra, learned at an early age about the importance of maintaining good general and dental health when her father, Constantinos, a Greek immigrant, was diagnosed with type 1 diabetes. As a result, her parents made sure the family consumed a diet filled with fresh fruits and vegetables, many of which they produced themselves. Maria and her family also consumed little-to-no junk food.
Menounos is still committed to helping those with diabetes. In fact, because she saw first hand the power of communication in the lives of diabetes patients and their families, Menounos is an avid ambassador for the American Diabetes Association.
Maria's experience with diabetes is one that she shares with millions of people worldwide. And if you or someone you care about is suffering from this disease, it's important to be aware of the connection between diabetes and oral health. Recent research has shown a link between two chronic inflammatory conditions: periodontal (gum) disease and diabetes. Evidence consistently reveals that diabetes is a risk factor for increased severity of periodontal disease and conversely, periodontitis is a risk factor for worsening blood glucose control in patients with diabetes and may also increase the risk of diabetic complications. Periodontal inflammation is also associated with an elevated systemic (general body) inflammatory state and an increased risk of major cardiovascular ("cardio" – heart; "vascular" – blood vessel) events such as heart attack, stroke, adverse pregnancy outcomes (e.g., low birth weight and preterm births) and altered blood sugar control in people with diabetes.
If you are interested in learning more about periodontal disease, you can continue reading the Dear Doctor magazine article "Diabetes & Periodontal Disease." Or, if you are diabetic and fear you may have periodontal disease, you can contact us today to schedule an appointment so that we can conduct a thorough examination. During this private consultation, we will also discuss any questions you have as well as what treatment options will be best for you. And to read the entire interview with Maria, please see the Dear Doctor magazine article "Maria Menounos."
By Howard D. Klein, DMD
June 13, 2014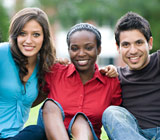 Kids do lots of changing in the teen years, as bodies and minds begin the process of becoming more "grown up." By now, parental reminders to brush teeth and go easy on sugary snacks might be met with rolled eyes and a groan. But there are still several ways that parents can help their teens to maintain good oral health.
1) Make sure kids get — and wear — a professionally made, custom-fitted mouthguard when playing sports.
The American Dental Association says athletes are 60 times more likely to suffer dental injury if they don't wear a mouthguard. These devices also protect the jaw, lips, cheeks, and tongue — not just the teeth. A mouthguard that's custom-made from a model of your child's teeth costs a little more, but offers greater protection than an off-the-shelf model.
2) Talk to your teens about the dangers of oral piercings.
Like tattoos and iPods, piercings are probably a sign of the times. But that doesn't make them harmless. Installing tongue and lip bolts creates a risk for the teeth and soft tissues that are nearby. Tooth chipping, sensitivity and pain, along with gum recession and infection, are some of the issues that may accompany an oral piercing. Remind teens that future dental problems may be a high price to pay for a fleeting fashion statement.
3) Get professional help if you — or your teen — develop an addiction to tobacco, alcohol or drugs, or an eating disorder.
Nobody wants to admit they aren't in control. But peer pressure, body image concerns and a host of other issues may lead teens into dangerous behaviors. The negative effect of various addictions on one's general health is well-documented; with respect to oral health, there are particular concerns. Tobacco not only stains the teeth, but causes changes in the mouth that can lead to oral cancer. Erosion of the tooth enamel is both a diagnostic signal of a potential eating disorder, and a problem that needs treatment. Don't hesitate to ask questions, particularly when an examination reveals a potential problem, and be sure to seek professional help when needed.
If you would like more information about helping your teen maintain good oral health, please contact us or schedule an appointment for a consultation. You can also learn more about this topic by reading the Dear Doctor magazine article "How to Help Your Child Develop the Best Habits for Oral Health."